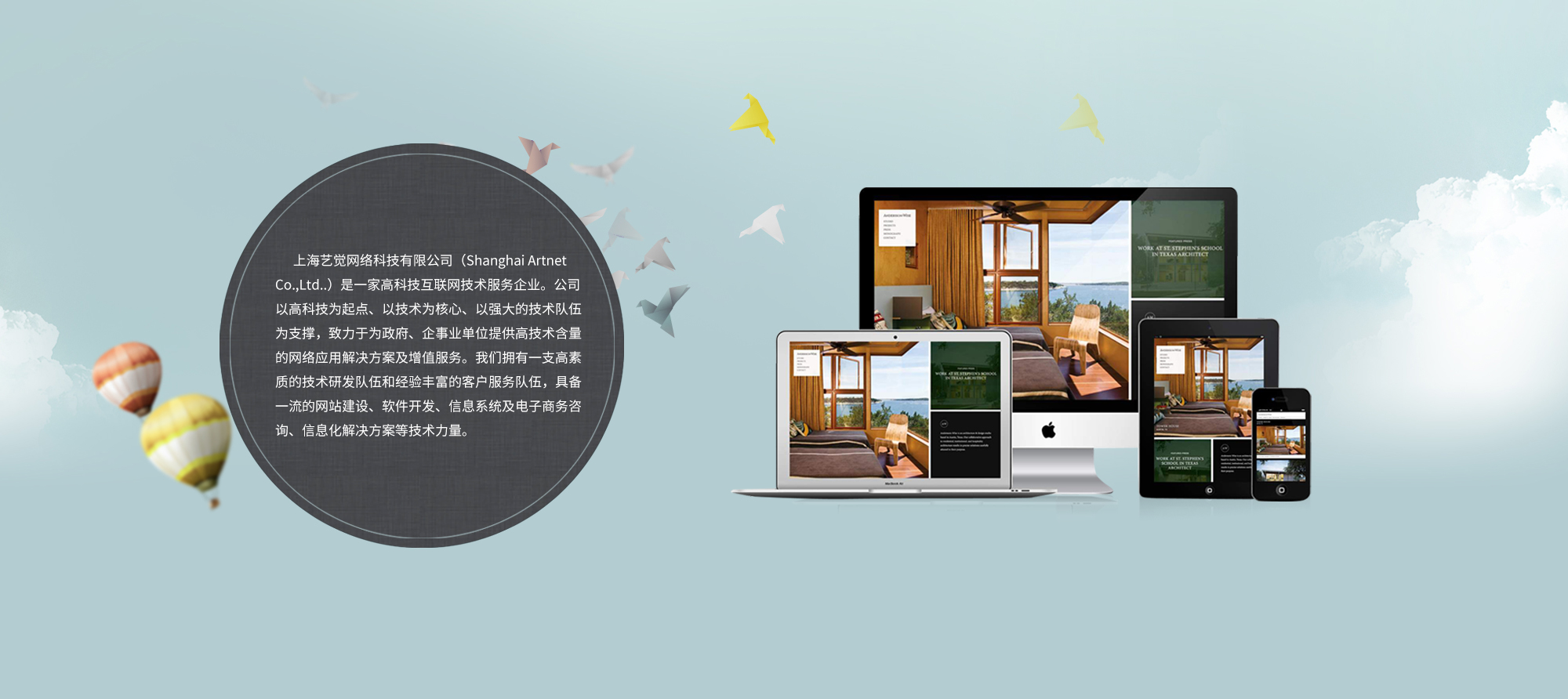 团队,现在已经成为了世界的发展准则。2012年6月,策划部小伙伴们举行滴水湖露营活动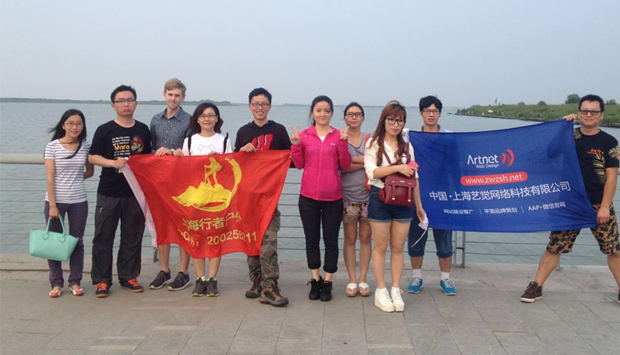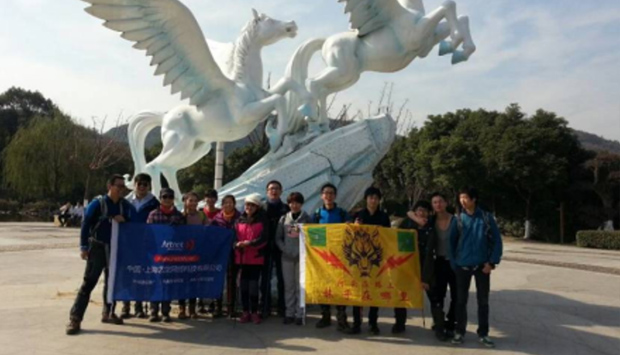 2014年5月,艺觉网络小组织浙江南黄古道徙步旅游活动!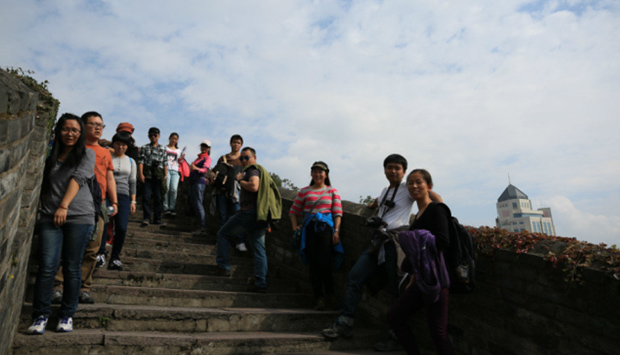 2014年10月,艺觉网络小伙伴不畏严寒登上成都四姑娘山,挑战极限!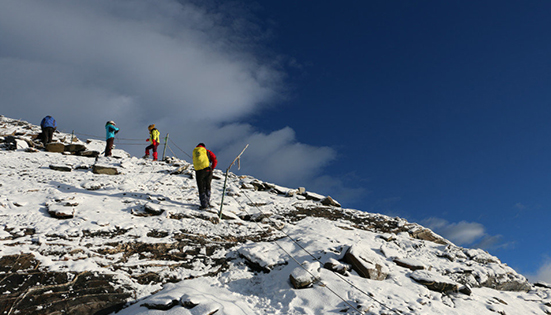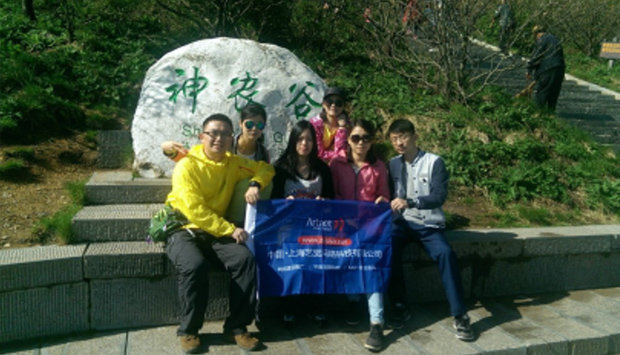 2015年7月,艺觉网络代表为青海省公麻村困难村民送温暖!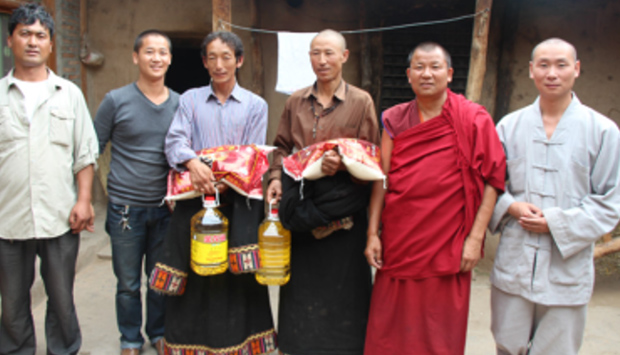 We have been on the way
While we continue to strengthen our products, the brand building service was officially launched. As the industry's first company to advocate brand services, we have been unswervingly providing users with standard, professional, and high-quality brand services. We pay attention to every request made by customers, we fully consider every detail, and we actively do a good job of service
2017

We have always been at the forefront of science and technology, and create a brilliant tomorrow with every customer...

2016

The Shandong branch was established. Our goal is to go to the whole country and the world. We have built exquisite and responsive websites for many domestic and foreign brand companies.

2015

Shanghai Gongkang branch was formally established. The company's positioning is becoming more and more precise, and the SEO optimization technology has made a leap in quality. If you want to rank keywords, you will be in the top three. If there is a ranking, there will be consultation. Customers continue to affirm that our progress power.

2014

Yijue Network's official website SEO ranks multiple keywords to the homepage of major search engines such as Baidu 360, and has added thousands of H5 exquisite templates for smart website construction for customers with different needs to choose from, and there are more and more customer resources.

2013

After setting up a complete management system and customer service system, we will work hard with each customer step by step towards a better future...

2012

It brings together a group of high-quality project managers and young people who love art to serve mid-to-high-end customers, with thousands of cases, focusing on brand website planning and design to create high-end brand services.

2011

In the second year of the company's formal establishment, our customer resources have accumulated to more than 1,500. Yijue Network not only builds a website for customers, but also builds a high-end, atmospheric and truly useful marketing website.

2010

The company was formally established and has more than 400 customers. The team is constantly developing and improving. It pays attention to the user experience brought by network promotion services, brand service and efficiency, and improves the company's management and structure.

2009

The company's team continued to grow, and the small studio could no longer meet the company's development needs, and began to apply for company registration, and all management began to be standardized.

2008

The company's customers have accumulated to more than 300, regardless of the design and process technology level is constantly improving, to catch up with the forefront of scientific and technological development.

2007

The production team has grown from three to seven, and the website SEO optimization and promotion business has been increased. Our goal cannot be as strong as Jack Ma, but we will continue to grow.

2006

The website construction team was formally established in the form of a studio. During the initial period, honesty was the foundation, and the continuous exploration and pursuit of higher quality.
2017
2016
2015
2014
2013
2012
2011
2010
2009
2008
2007
2006